Market research firm IDC expects that smart accessories, fitness bracelets and other hand-worn accessories will dominate the wearable device market in the coming years. IDC expects global wearable device shipments to increase from 19.6 million last year to 45.7 million units. This year, shipments of hand-held devices will reach 40.7 million units, accounting for approximately 90% of wearable device shipments. Modular products (devices worn on clips or belts) shipped only 2.6 million units, accounting for less than 6%.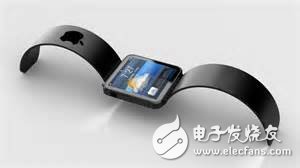 Apple Watch will be the main driver of the growth of the wearable device market, this smart watch will be available next month. Since Apple CEO Tim Cook showed Apple Watch last September, the consumer and technology industries have been expecting Apple Watch to enter the wearable market. The Apple Watch Sport is priced at $349 and the Apple Watch EdiTIon is priced at $17,000. The Apple Watch will be available in nine countries on April 24.
Ramon Llamas, head of IDC's wearable market research, said: "Apple Watch has improved the overall image of wearables." In February of this year, research firm CSS Insight also expected that Apple Watch will help the wearable market enter The next phase of growth. In 2015, global wearable device sales are expected to grow to 75 million units. Smart watches have been around for many years, and Pebble, Motorola, Samsung and LG have launched smartphone products. However, smart watch manufacturers have failed to attract widespread attention from consumers. Apple Watch will also compete with fitness wristbands such as FitBit and Jawbone. Despite the continued growth in wearables, most wearable device manufacturers are still working on the development of novel small products, so they are not recognized by mainstream consumers.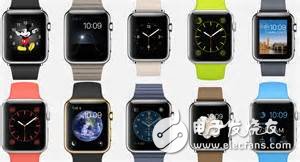 IDC analyst Ryan Reith said: "Apple's entry into the wearable device market is iconic, but the key to success is to provide practical products for the average consumer. If you want to replace traditional watches, wristband devices and others Wearable devices that require daily charging and regular updates of software, many users need a good reason." IDC's research is divided into two parts: smart wearables and basic wearables. IDC expects sales of smart wearable devices that support third-party applications such as Apple Watch and Moto 360 to reach 25.7 million units. Despite the small number of features, basic wearables sales will remain at 20 million units. Although hand-wearing accessories will dominate the wearable market in 2015, IDC believes that other types of wearable devices have broad prospects for development. For example, in the wearable market, apparel will become a fast-growing area as technology companies embed smart technologies for shirts, socks and hats. IDC also said that shipments of smart glasses will increase from 1 million in 2015 to 4.5 million in 2019. IDC expects global wearables shipments to reach 126.1 million units by 2019, 80% for hand-wearing accessories, and 5.3% and 4.5% for modular products and smart apparel, respectively.
In-ear Wired Earphones, they are small and comfortable and simple, fit in just about any pocket,and they provide great sound that literally goes straight into your ears,bring it on your next commute or run, or simply enjoy it in the comfort of your time.
In-ear Wired Earphones
Earbuds With Removable Cable,Earphones With Replaceable Cabl,Stereo In-Ear Earphones,In-Ear Wired Headphones
Dongguang Vowsound Electronics Co., Ltd. , https://www.vowsound.com