The world-renowned Clean Energy Group announced its 2010 Cleantech Enterprise Top 100 on October 14, 2010. Jingneng Optoelectronics is listed on the 100 list, which is listed among the top 10 companies in the Asia Pacific region and one of the only three shortlisted companies in China.
The Global Cleantech Top 100 aims to provide a barometer of global clean energy innovation changes. The list includes 100 promising companies, some of which are leaders who represent the innovations of the past year and the emergence and growth of early technology and market indicators. The Global Cleantech Top 100 Project, in conjunction with the Guardian and the media, has attracted more attention and global investment in clean technology innovation for global innovation and investment in clean energy technologies, and has gained a high degree of recognition, more and more The people who made significant progress there: developing new businesses and new industries, and creating jobs.
In 2010, the Global Cleantech Top 100 was selected from 3138 nominees and reviewed and voted by a panel of experts consisting of 60 members, mainly major investors and industrial pioneers in North America, Europe and Asia. Leaders and representatives of rising stars in many countries. Due to technological innovation and forward-looking contributions to clean energy technologies, Jingneng Optoelectronics has been listed in the Global Top 100, becoming one of the top 10 companies in the Asia Pacific region and the only three companies in China, which has a significant impact on the efficient use of energy.
"Selected in 2010 Global Clean Technology Top 100 is a great honor for Jingneng Optoelectronics, and it is also a high recognition for the innovation of Jingneng Optoelectronic Technology." Mr. Wu Shenjun, CEO of the company, said, "The GaN-based LED of crystal energy photoelectric silicon substrate" Technology has fundamentally changed the future of LED industry and solid-state lighting, creating a new technology for China, for human beings to save energy and reduce emissions and promote sustainable economic development." "Compared to the fact that no Chinese company was selected last year, there are three Chinese companies in this list, which marks a major new transformation from Chinese manufacturing to Chinese creation. China is gradually becoming a clean technology innovation and valuable. The Global Cleantech Group made the above comments, the birthplace of intellectual property. Jingneng Optoelectronics is proud to contribute to this revolution and trend.
About Jingergy Photoelectric Co., Ltd.
Jingneng Optoelectronics is a leading company in the global GaN field for manufacturing high-power, high-brightness LED technology on silicon substrates. Its products are widely used in display, LCD backlight and high-brightness general illumination fields. To further understand Crystal Optoelectronics, please visit www. .latticepower.com.
About Clean Technology Industry Investment Group
The US Cleantech Industry Investment Group, a leading organization focused on global clean technology innovation R&D and consulting, has separately classified clean technology since 2002. Today, it provides customers with major business decisions through targeted research, customized consulting services and global networking activities to provide the latest market information. Its global presence has grown, including global companies, investors, entrepreneurs, Areas such as government agencies and service providers. The company promotes the establishment of the world's best Cleantech Forum and Focus, including upcoming events in Paris, New York, Chicago and Los Angeles, available at http://

Shareconn development co.,Ltd produce series flat Ribbon Cable Assemblies, which application for computer, electronic device,printer,automotive,test machine and so on.
We can produce 1 million SATA cables, flat cables and rainbow ribbon cables per month.
Our factory is qualified with ISO9001:2008, ISO13485:2003 and TS16949:2009 certificates, equipped with high-end automatic production equipment, like automatic crimping machines, automatic wire cutting and crimping machines, automatic crimping and tinned plate machines, etc. Meanwhile, we have our own laboratory to support the testing requirements from our suppliers and 100% checking before shipment. To assure the product and the comprehensive competence, we introduce high-level technical talents and management personnel as well as well-trained staff, and improve ourselves in many ways, like the quality, price, delivery, service, etc. Now, Shareconn has been the best supplier and partner for many customers.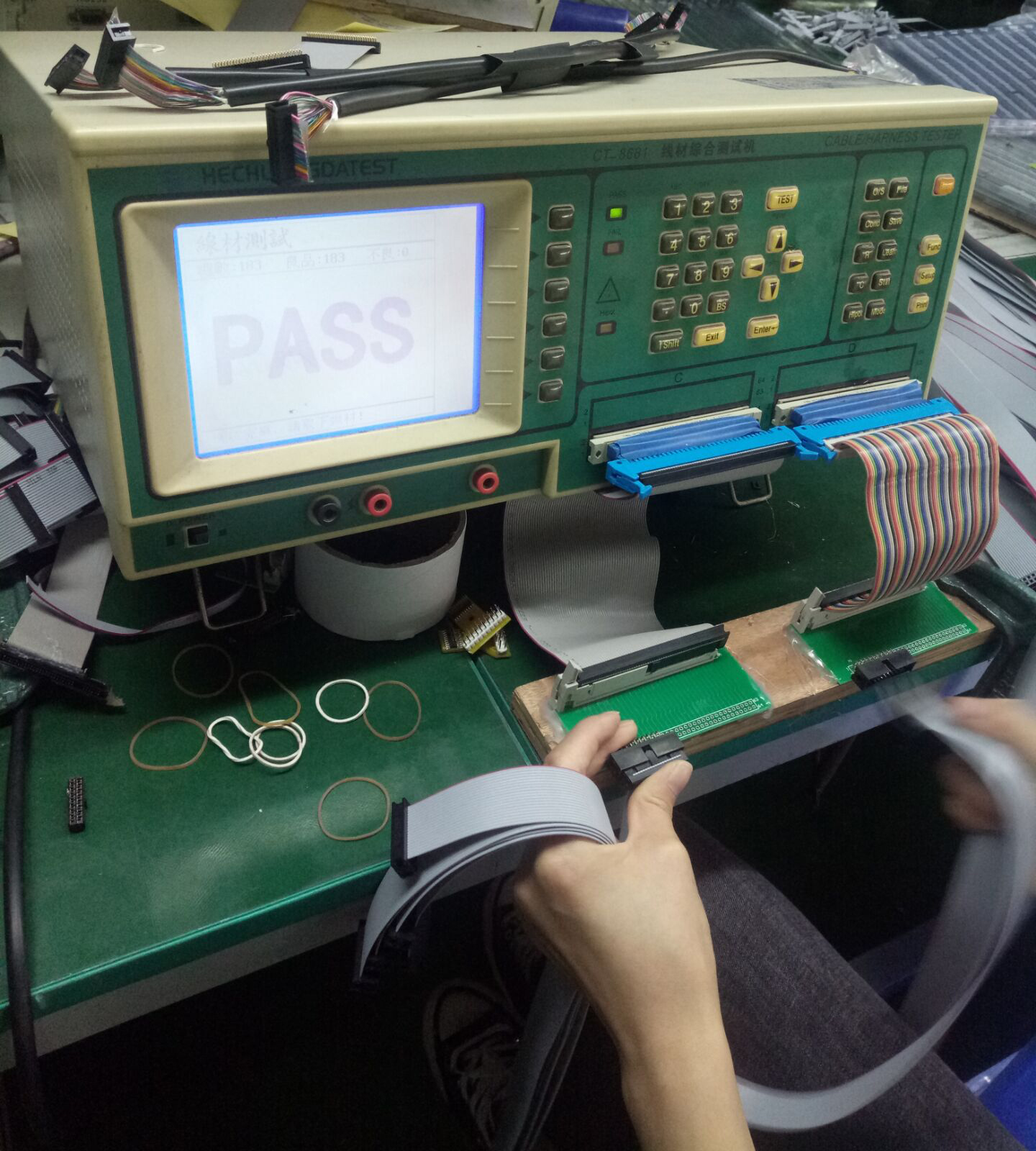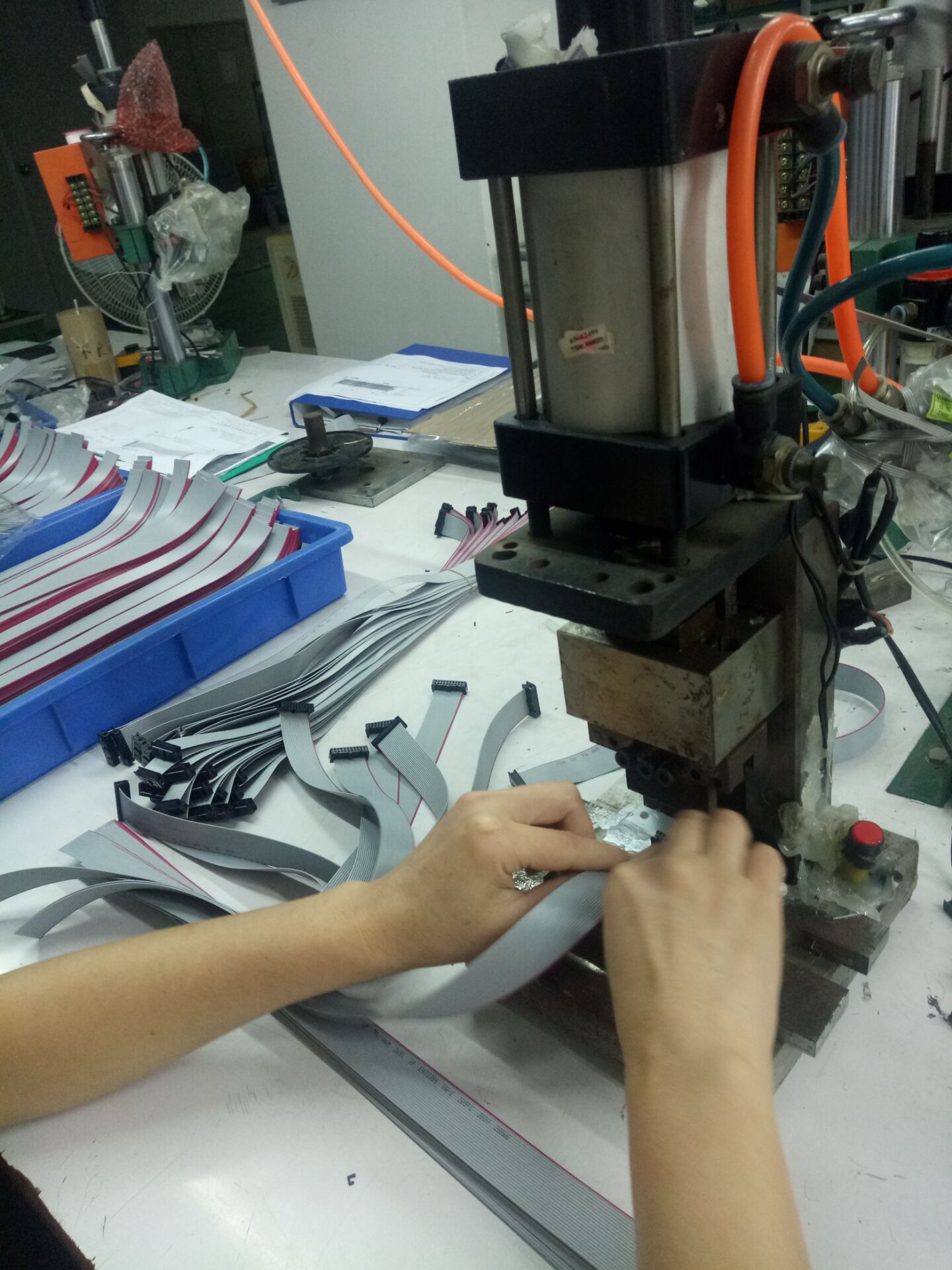 Ribbon Cable Assemblies
Ribbon Cable Assemblies,Flat Ribbon Cable Assemblies,White Flat Cable Assembly,Ribbon Cable Assembly
Shareconn Development , http://www.share-conn.com