When the ship is not good to turn around, it may be faster and better to give up the big ship and escape with a lifeboat. After Philips, Samsung also began to escape the long-awaited price war in the LED industry. According to the Samsung statement released by Reuters yesterday, Samsung has decided to stop the LED light business in all markets except South Korea, which will focus more resources on its core business areas and continue to maintain LED component business only in the LED industry. Active.
Thinking about Samsung's "delisting"
When the author got the news for the first time, I felt that many people would be surprised by this because Samsung LED products have gained great reputation in the lighting industry, and they have entered the LED lights by maintaining their prominent position in LED components. The luminaires seem to be "waterful" and most likely to break into the "big four" of lighting. The Korean giant is completely "out of the box" because of its huge marketing budget, capable of developing consumer-centric products and TV and LED expertise acquired by the mobile phone business. Just last April, Samsung also held a "Samsung Lighting Future 2013 Samsung LED Lighting New Product Launch Conference". At the meeting, Samsung LED lighting five new LED lighting products were released: two bulbs, MR16, PAR30 and lamps. Just as everyone imagines that a company such as Samsung will be gentle in entering the lighting industry, and this news broke out.
From the recent period of time, Samsung seems to be following Philips, and believes that the global LED retrofit lamps are highly commercialized and low-margin, which is not worth the candle. Philips recently decided to spin off its lighting division, focusing on healthcare, and seems to have shown that in the LED bulb consumer market, large companies struggle to compete with smaller Asian competitors because of their aggressive vicious nature of price competition.
Because Samsung is a large-scale enterprise with many employees, office space and marketing needs, all of which makes large enterprises spend more, which inevitably requires large enterprises to have more profits to support the development of enterprises. The decline in product prices has also reduced profit margins, coupled with the industry's internal consumption, affecting the industry's profit level and new product development capabilities, technology input, resulting in a decline in industry competitiveness. If large enterprises hit the price war, this will certainly narrow the company's profit margin. In the long run, the price war will cause the company to lose more benefits.
Professor Lu Xiongwen, deputy dean of the School of Management at Fudan University, once said that "the price war is getting more and more fierce. It only shows that the company lacks real competitiveness. In an extensive competitive environment, enterprises cannot provide more value to customers and can only reduce prices. The LED industry is now undergoing a price war as a whole, indicating that the LED industry is experiencing a new round of reshuffles due to overcapacity. The author believes that it is now time for the Chinese LED industry to think a little bit about how to develop and become more suitable. China's national conditions.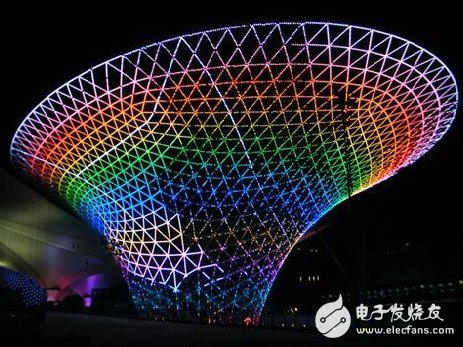 Featured by flat surface with measurement 11.5mm width by 21mm height, side bend. This size covers all of our colors and functions including mono, tunable white, RGB, RGBW,DMX and SPI. S15 is the best-selling size among all our models, which are now widely used in high class façade lighting, pool lighting, advertisement and etc.
Pink Neon Light,Red Neon Lights,Led Neon Rope Light,Blue Neon Lights
Tes Lighting Co,.Ltd. , https://www.neonflexlight.com