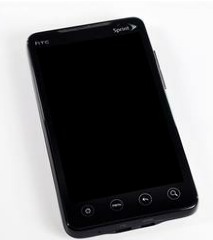 TrendForce's 2013 smart phone market forecast data show that as the cost of key mobile phone parts is gradually reduced, mid-to-low-end smart phones will become more and more popular, and the construction of telecommunication infrastructure networks such as 3G and LTE will be more complete, 2013 The global smartphone shipments will reach 876 million units with an annual growth rate of approximately 24.3%. Among them, China's smartphone brand shipments account for more than 30% of global shipments. The world's top five smart phone brands will be concentrated in Samsung, Apple, Lenovo, HTC, Nokia, and only Samsung and Apple's two major brands of smart phone shipments will account for 45% of the overall market, Chinese brands Huawei, Cool, ZTE Will also enter the top ten list, RIM fell out of ten.
TrendForce believes that compared with the growth rate of more than 50% in previous years, the growth of smart phone market will obviously slow down next year, and manufacturers will start looking for the next source of profits. In addition to the continued introduction of higher hardware specifications and the development of faster LTE smart phones to open up high-end markets, software and cloud services will become the next focus of competition.
The hardware battle in the mobile terminal market is still fierce, but the new battlefield of software and cloud services will eventually become the key to business success. After the Microsoft Win8 operating system joined the war, in 2013, operating system-based competition will become even more intense. TrendForce's survey data on the global smartphone operating system market share shows that due to Google's turnkey solution provided on the Android platform, mobile phone manufacturers can strengthen their hardware and software integration capabilities to create differentiated products. In mid-2012, the low-end smart Under the influence of the gradual increase of the mobile phone market, Android's market share will further increase from 50% in 2011 to 70%. It is expected that by 2013, the advantages of the Android system will still be difficult to replace.
At the development stage of Cook's helm, it is expected that the market share of Apple products in 2013 will not be much different from that in 2012 and will continue to be around 18%. At the same time, although Apple's new products will still receive market attention, the degree of attention is not as good as before. In addition, Microsoft's development of the Win8 operating system has just been introduced, and it is expected that the future of 2013 will continue to grow. Currently, in addition to long-term partner Nokia, Samsung and HTC also launched smartphones equipped with Win8 operating system at the end of 2012. It is expected that more manufacturers will join Microsoft's camp by 2013, and the market share of Win8 systems will increase. To 8.7%.
TrendForce believes that if the Win8 system can exceed 10% of the system loading rate, its application and user structure will tend to be stable, which also hopes to make the Microsoft camp's market position become more stable. In addition, in 2013, Microsoft may also follow the development model of its tablet PC and introduce its own brand of smart phones to demonstrate Win8's software advantages through its custom hardware specifications, thereby changing the existing market landscape of smartphone operating systems.
Security and protection system (SPS) security & protection system, in order to maintain social public safety, the use of security products and other related products constitutes an intrusion alarm system, video security monitoring system, access control system, BSV LCD video wall system, access control fire System, explosion-proof safety inspection system, etc.
Security mainly includes: closed-circuit monitoring system, anti-theft alarm system, building intercom system, parking plant management system, community card system, infrared perimeter alarm system, electronic fence, patrol system, attendance access control system, security room system, electronic examination room system , smart door locks, and more.
As technology continues to advance, the security industry continues to expand. Specialized services such as alarm operation, intermediary, and information began to take off; the product range has been continuously enriched, and it has developed into dozens of categories, such as video surveillance, entrance and exit control, intrusion alarm, explosion-proof security, and thousands of varieties; closed-circuit monitoring is developing rapidly.
Security Pcb,Security System Circuit Board ,Security Pcb Circuit Board,Security Printed Circuit Board
Chuangying Electronics Co.,Ltd , https://www.cwpcb.com