System Operating Platform:
WIN XP
Display Type:
Text Display
Application:
Advertising, Car Display
Certification:
CE, RoHS, UL, FCC
Product Name:
Red LED Car Sign
Frame Size:
254*76.2*20.3mm
Apply for:
Advertising Display
Transport Package:
Carton
Led Car Sign red mini led auto display board  

PH:4.75mm
Resolution:8*48 Display size: 1.6"(H)×8.3" (L) (40.6*210.8mm)
Frame size: 10"(W) ×3"(H) ×0.8"(D) (254*76.2*20.3mm)
Frame material: ABS fireproof
Power supply: Max 12V 1000mA (DC socket)/ 5V (USB) 1000mA
| | | | | |
| --- | --- | --- | --- | --- |
| item | pixels | display size(mm) | packing size(mm) | NW(kg) |
| MLD-O735R | 7x35 | 40.6*210.8 | Â 254*76.2*20.3 | 0.6kg |
| MLD-N848R | 8X48 | 40.6*210.8 | Â 54*76.2*20.3 | 0.6kg |
| MLD-S740R | 7X40 | Â 20* 21.5 | Â 5cm*22.8c*1cm | 3.08kg |
| MLD-O750R | 7x50 | 40.6*300 | 94*421*40 | 3.08kg |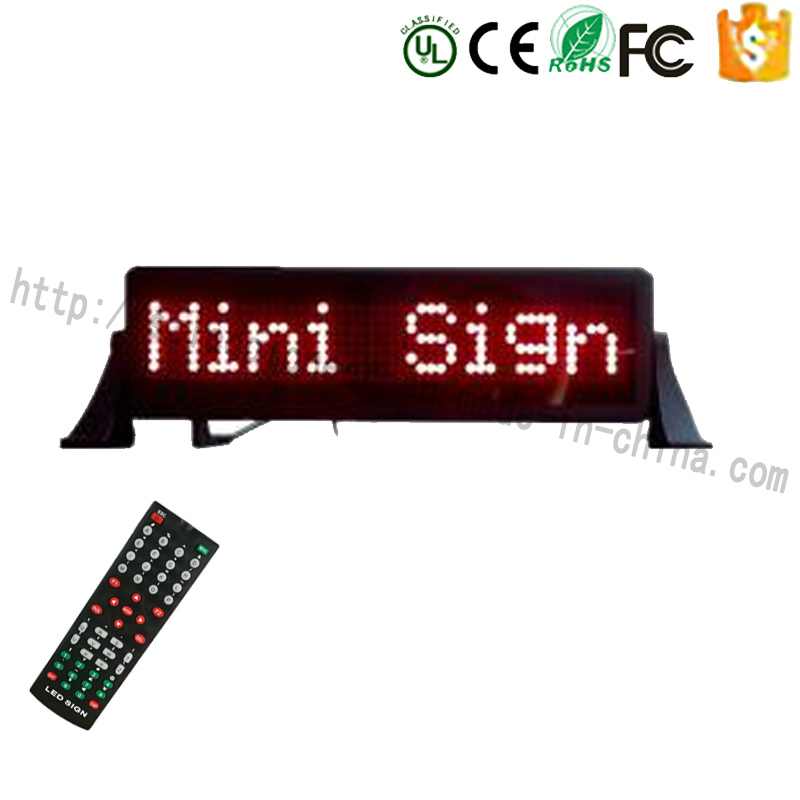 Functions:
* Message: multi-language (like English, Polish, French, German, Hungarian, Turkish, Swedish, Icelandic, Greek, Italian etc) and some special symbols
* 26 mgs(A-Z for remote contorl), each message up to 250 characters. Computer software 26mgs(A-Z).
*6 grades of speeds,6 grades of brightness
* Brake signal: all LEDs keep lighting for 3 seconds when brake action is effective, then show 'STOP'
* Instant polite language for running car: 'HELP', 'SOS', 'SORRY','PLEASE', 'THANK' …...
* Moving mode: right to left, static (less than 7 characters) * Update message: IR remote control or PC (optional)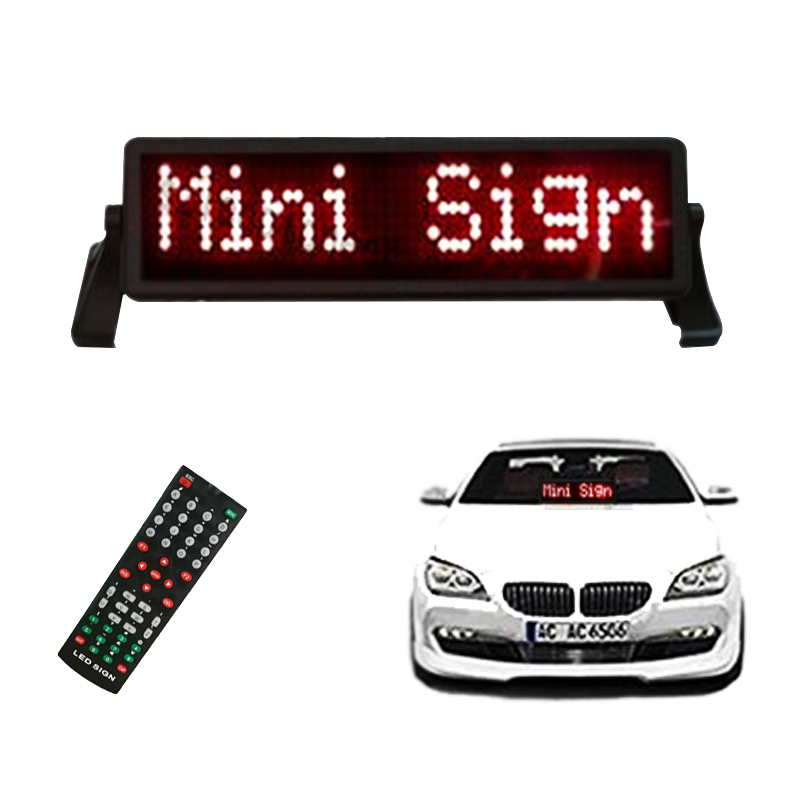 package&shipping:
Different application requirment with different accessories:
Standard Package Included:
1 X LED Moving Sign
1 X Brake Cable (Optional to add)Â 
1 X Remote Controller
1 X Cigarette Lighter Charger
4 X Suction cups
1 X User Manual
Special Accrssories optional to add:
1 x AC adapter (100-240V)
1X USB cord (For PC software communication)Â 

shipping:
3-5 days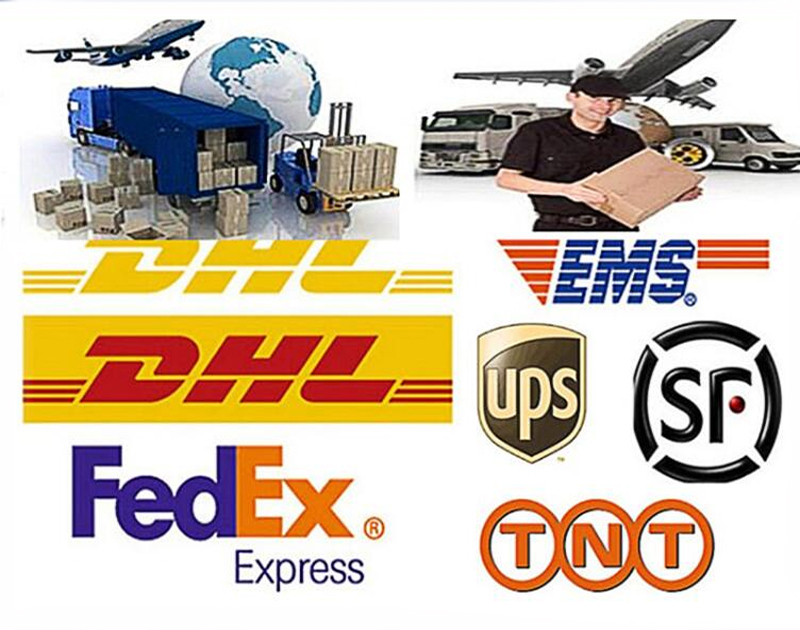 certification: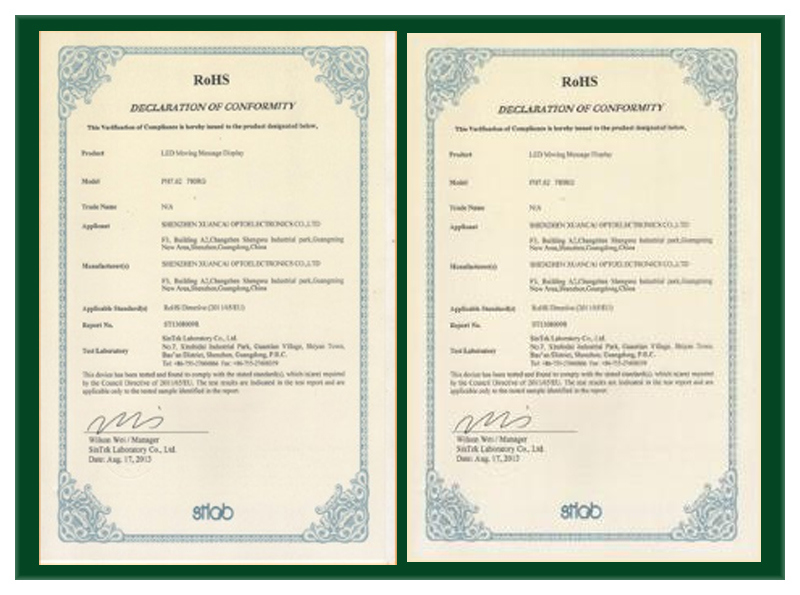 company information:
 Shenzhen Xianfeng Technology Co., Ltd

As an New High-tech Enterprice, company always research and develop new technology and product. The R & D team with more than 10 years experience on PCB layout, coding programming and LED application scheme. More than 30 company proves, patents, quality certifications and software tech. Copyright.
Company was start business in LED display industry in 2010. As one of the leading professional manufacturer of LED products in China. Our factory covers 1000 square meters, has advanced assembling, soldering and aging production line, high precision mechanical equipment. Passed ISO9001, ISO14001
Our advanced high precision mechanical equipment, professional software and hardware engineers, and strict production process support us to research and supply world-level high quality, featured and humanized products.
We often develop our products according to the demands of market and requirements of customers under the support of strong research and development team.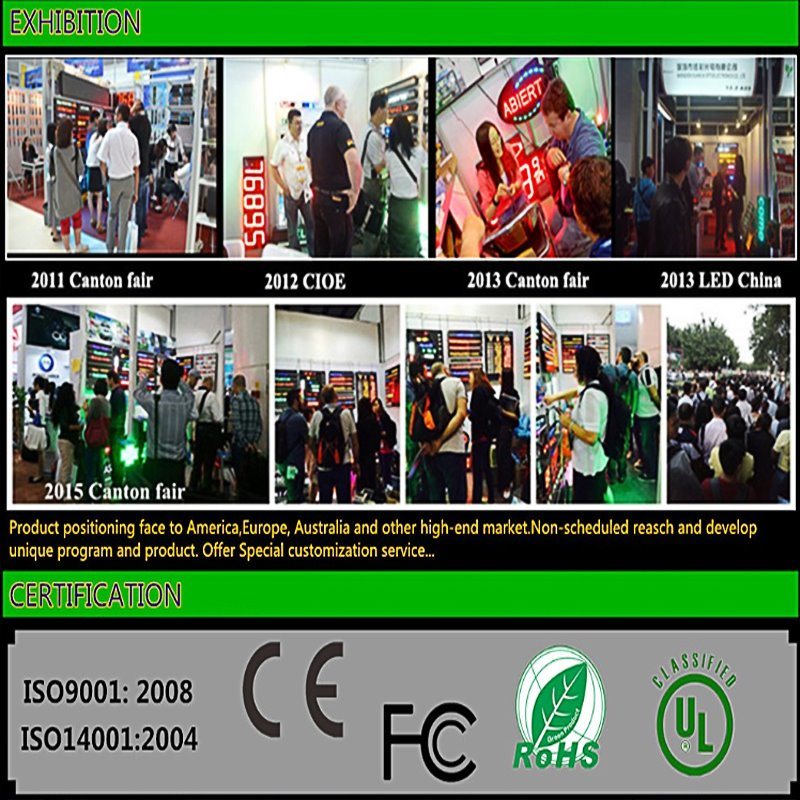 Direct designer and manufacturer of LED display with high quality and good price service!

We are specialized in manufacturing following products, but not limited to:

1. LED car sign series

2. LED cross pharmacy screen series

3. LED desktop screen

4. LED moving message sign series in Single/Multiple lines

5. LED digital series

6. LED flexible display

7. LED open sign series

8. LED lamp series


FAQ:
1) What are the best selling products in Xianfeng?
- LED display sign: Mainly car display sign , flexiable bluetooth led message sign.such as:
P3.25-780,P3.25-771,P3-1248,P3.25-1632.......custom is welcome
- led single line display sign 
- led multi line display sign
- led paging board/placard 
- led cross phamacy sign 
- led strip light
  
2) What kind of products will Xianfeng develop for the next year?
Xianfeng is devoted to innovation in lastest LED technology. We never stop researching new LED display sign since the establishment. We keep the valued customers posted of newsletters on the development every week.
 
3) What is the main market for Xianfeng?
Our mainly market is Europe and America , they have high quality standard for LED display products.
 
4) What LEDs do you usually use for your LED products?
For high level products, we use Epistar LED Chip; and middle level types, we mainly use San'an LED strip to find best balance between quality and cost. Other brands of LEDs are allowed according to customer's requirement.
 
5) What is xianfeng lead time?
Usually delivery time will be in 3-5 days. But it will take a little longer if with heavy burden of production task. And more time will be taken with customized products.
  
6) Can xianfeng offer OEM product?
Yes, OEM products are allowed. We have an excellent design/engineering team to offer support and we have 5 years experience in OEM. The products  can have different size, layout, customer logos and labels. We will strictly follow the principal that we won't disclose or sell customer unique designs or jointly developed products to another third party.
 
7) Do you have warranty for products?
Yes, we have 1/2/3 years warranty for different kinds of products. During the warranty period, if customers have the approval showing product quality issues and if certified by Xuancai Lighting engineers, we would request customers to ship back the failure parts and replace new items with the transportation charged being paid by us.
Compatible with cellular carriers using 2G, 3G, 4G, LTE, xLTE, AWS, GSM & CDMA networks including Verizon, AT&T, Sprint, T-Mobile, US Cellular, Bell Canada, Rogers, etc
Compatible with non-cellular systems such as 2.4 GHz Wi-Fi and 900 MHz radio
Female N type connector with 1` cable. Includes hardware to mount on a mast/pole or against a wall
High 11 dB gain across a wide frequency band yields a multipurpose antenna which can increases signal strength and data rates in rural areas
Ruggedized outdoor enclosure protects antenna from rain and corrosion

This universal Log-Periodic Antenna (LPDA) allows for a more consistent gain (11dB) over a wider frequency band then a traditional Yagi Antenna. Wide-band antennas such as these enable users to boost signals on 2G, 3G and 4G/LTE services from Verizon Wireless, AT&T Wireless, Sprint, T-Mobile or any other United States cellular network. In addition, this antenna can be used with 2.4 GHz Wi-Fi access points and 900 MHz radio systems. This antenna is compatible with PC-Cards, USB cellular modems, Mi-Fi Hotspots, external 3G/4G cellular modems and routers from companies such as Cisco, CalAmp, Cradlepoint, Digi and many others. It can also be used with most signal boosters and amplifiers. Note that an N-Type adapter cable may be required for some applications. This modern, compact and easy-to-install directional antenna improves signal strength (transmit and receive) across a wide frequency (700MHz-2.7GHz) and is ideal for many outdoor industrial or home use applications including: rooftops, utility poles, remote telemetry units, meters, homes and offices. Best performance is at the poles of the antenna, located at 806-960MHz and 1710-2700 MHz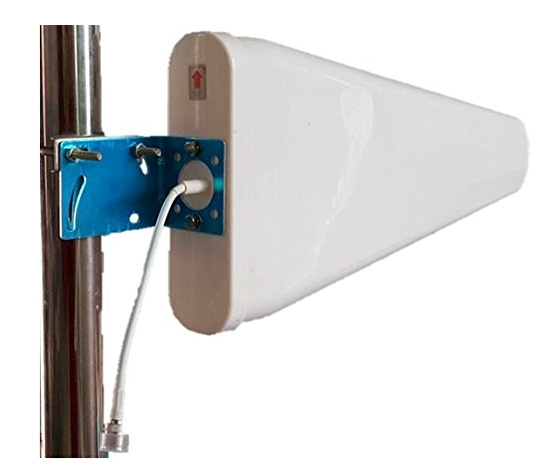 LPDA Antenna,LPDA Yagi Antenna,LPDA Periodic Antenna,LPDA Patch Panel Antenna
YETNORSON ANTENNA CO.,LIMITED , http://www.yetnorson.com